Harnessing big data to gain valuable customer experience insight and then putting that insight to work to dramatically improve customer satisfaction can be overwhelming. Massive amounts of customer information have many of us experiencing the warning signs of data flu: congestion, confusion, dizziness, fatigue, and blurred vision. The best way to prevent data flu is to implement the best practices below to help stop the symptoms before they occur.
Understand Account Holder Risks and Opportunities
A demographic analysis of your account holder base matched against industry benchmarks will identify the disparity between the people you're attracting and serving and the market as a whole. Recognizing this gap gives your institution the opportunity to fill it with the right products and services to attract more of the market. Or, in the case of your current account holders, it's easy to overlay your account holder file with third-party data to identify a range of trends — including demographic, behavioral, and psychographic data — to gain invaluable insight into your current relationships and future potential.
Get More Intelligent About Your Account Holders' Needs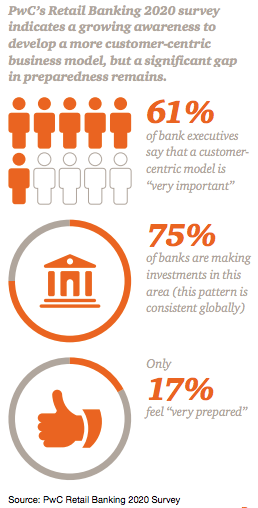 By 2020, according to this report released by PwC, the ability to act in real-time based on customer intelligence data will be a key trend affecting the financial services industry, and it will drive revenue and profitability. However, while there is a growing awareness of the need for customer centricity, there is a significant gap in preparedness.
Become a "Data Fanatic"
Data and analytics are essential to financial marketers who have figured out how to use them to drive their strategy and tactics. Our 2017 Annual Survey of Financial Services Marketers reveals a 50% increase in "data fanatics," those who use data to drive everything they do, over the previous year. To what extent do you use data and analytics to drive your marketing plan?
Embrace New Technologies
More data leads to more sound analysis and better decision making. The challenge of harnessing the epic outpouring of data from a variety of sources makes new technologies especially compelling for financial institutions. The challenge of keeping up is complex, but worth the vision — remember, by leveraging big data, financial institutions are reaping unlimited insight into their account holders' way of thinking and priorities.
Don't ignore the symptoms of data flu.
Find out more about how to uncover and transform your data into the insight you need to connect with account holders and prospects in a more meaningful way.