It's my pleasure to have guest blogger John Berigan, Executive Vice President, Customer Service Profiles, share his thoughts on the ROI of customer experience research and why happy customers don't leave. -Andrew Huber
---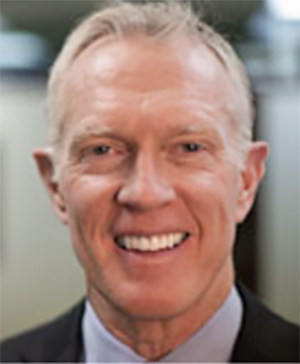 If you're already reading this, there's a good chance you see value in customer experience research. Understanding your customers — what delights them about your company, or what annoys them to the point where they begin to explore your competitors — is essential in today's competitive landscape. However, many businesses fail to dedicate the time and energy necessary to understanding their customers. Customer experience research isn't an annual event that belongs in a PowerPoint slide — it's the lifeblood of an organization, and should be treated as such.
In order to give customer experience research the attention it deserves, it's important to remember the return on investment (ROI) that customer experience research provides, and the different ways it pays off.
Customer Retention
The most obvious ROI for customer experience research is customer retention. Simply put, happy customers don't leave. As brands become more sophisticated and competitive with the services/products they offer, customer experience becomes an increasingly important competitive advantage.
In fact, many businesses and organizations continue to adopt the mentality that customer experience is their greatest differentiator among competitors.
For a long time, businesses have found worth in customer retention due to the higher cost of acquiring a new customer, rather than maintaining an existing one. Now, that incentive has increased by placing customer experience as a form of customer retention, a focal model for competitive advantage and an expectation of Millennial customers.
Offering New Products and Services
Learning about customer experience helps businesses in a couple of important ways: They learn how their customers think, which in turn improves their customers' satisfaction with them.
These two customer experience improvements allow companies to offer new products or services in tactful ways. When they understand how their customers think, they can proactively address needs or desires with services/products they already have available. Likewise, when customers are increasingly happy with a business, they're more open to enhancing their relationship. They know the company has their best interest in mind, so they trust new business opportunities and offers.
Targeted customer feedback can guide businesses in enhancing relationships on a customer-to-customer basis, and provide a roadmap for future interactions with specific customers.
Development of New Services
Customer experience research gives businesses a new level of insight into their customers' thoughts and needs, and opens the door to identify trends of unmet needs. These trends in feedback often lead to new products, new services or simply changes in the way they do business.
In the same way, businesses avoid "flop" product/service rollouts when they listen closely to their customers. Through customer experience research, businesses tend to find a gap that their customers need, rather than creating a product that may or may not be desired. This gap directs their attention and guides the development of a new product or service, rather than taking a shot in the dark.
Customer Advocacy
Companies invest millions of dollars every year toward advertising expenses, offering incentives for new customers and hiring third party social media strategists to increase their brand awareness.
However, customer advocacy remains one of the most effective ways to obtain new customers. When a client is so excited about a brand or service that they reach out to their friends and family, those potential customers know the perspective is coming from a source they trust. They place the highest value on trusted recommendations without an ulterior motive.
Customer experience research ensures that businesses aren't just satisfactory, but that they understand their customers enough to truly excite and engage them in a way that inspires this type of customer advocacy.
If your organization is ever in doubt about the ROI of customer experience research, take time to outline the ways it impacts customer retention, pitching new products, development of new services and creating customer advocacy.
Likewise, keep these different categories top-of-mind when conducting customer experience research, and use it as an opportunity to grow the most lucrative parts of your business.