Harness the full potential of your
first-party data

Today's marketers face an unprecedented data dilemma. Your customers have entrusted you with their information for marketing purposes, but uniting that data, deriving actionable insights to create meaningful and personalized connections with those customers is a challenge in today's post-cookie world. A data strategy that ties directly to your bottom line is no longer an option but a requirement for sustainability and growth.
Meet NXTDRIVE.
The solution to the marketer's data dilemma.

NXTDRIVE is an all-in-one solution that simplifies your data challenges, including:

DISCONNECTED MARKETING CAMPAIGNS
INSUFFICIENT DATA EXPERTISE AND RESOURCES
SOARING COSTS ASSOCIATED WITH MAINTAINING A COMPLEX MARTECH STACK
IS A CDP THE RIGHT SOLUTION FOR YOUR FIRST-PARTY DATA CHALLENGES?
Download "The Ultimate Buyers Guide to First-Party Customer Data Solutions" to help you navigate the process of selecting the right first-party solution for your business.
NXTDRIVE cleans, enhances and uncovers opportunities from your brand's first-party data

Our virtuous learning cycle fuels continuous learning to optimize your customer engagement and deliver high-performance marketing.
---
UNITE
YOUR CUSTOMER DATA
Clean, usable data is the cornerstone of modern marketing. But first-party data often gets scattered across multiple systems, leading to incompleteness, inaccuracy, and a lack of actionable insights. Not to mention, it's often difficult to maintain and utilize effectively. That's where NXTDRIVE steps in, helping you consolidate and cleanse your customer data easily. No more data fragmentation or wasted time and resources sifting through complex, disparate systems. Get a clear and accessible view of your data landscape.
NXTDRIVE opens a whole new world of possibilities for your customer data. By harnessing the power of modeling, machine learning, and billions of unique online and offline intent signals from our Vericast Consumer Graph, we maximize your intelligence like never before. NXTDRIVE delivers predictive and descriptive insights that give you a deeper understanding of your ideal customer's preferences, interests and performance. Uncover hidden patterns within your data to understand your customer with precision unparalleled or unmatched in the industry.
ELEVATE
YOUR PERSPECTIVE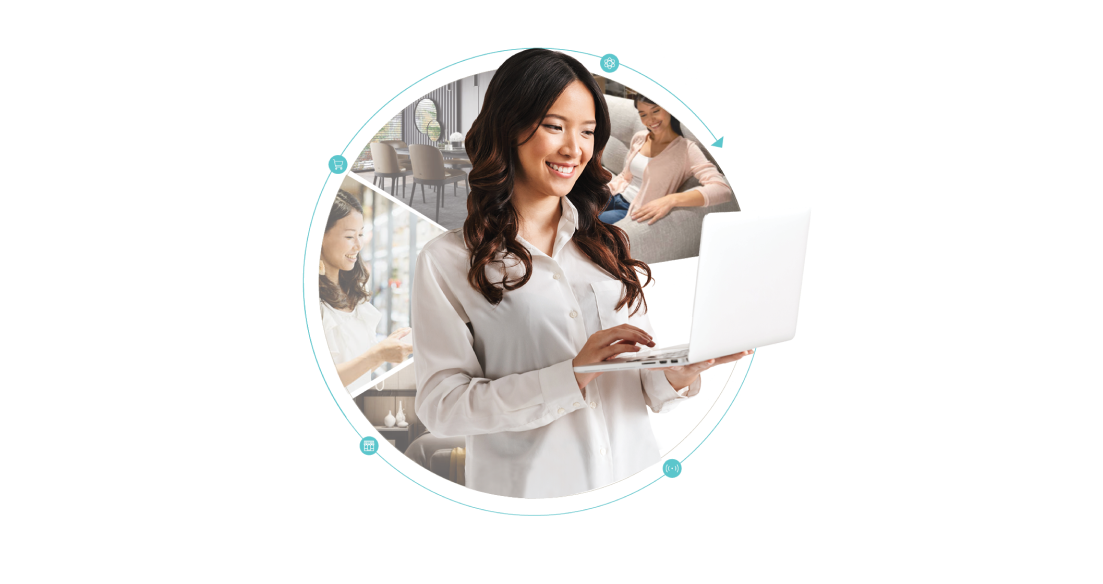 ACTIVATE
ON MARKETING INTELLIGENCE

By using our advanced platform, you can create ideal customer audiences with your newly enhanced and enriched data. NXTDRIVE empowers you to engage the right customers at the right time, utilizing a diverse range of one-to-one and scalable solutions. Instead of inefficient, generic marketing you'll have true omnichannel print and digital media strategies that reach your audience effectively. And integrating all your media activation together will allow you to better leverage each channel. Unlock the full potential of your data.
How many dashboards does it currently take to understand your customers? Your marketing campaigns? Your campaign performance? Siloed data and fragmented performance measurement are common marketing challenges. NXTDRIVE's integrated cross-channel measurement and coordination delivers a unified perspective on your marketing efforts, eliminating the hassle of managing multiple platforms. This makes it easier to optimize your marketing performance. NXTDRIVE also delivers out-of-the-box and user-defined business intelligence tools so you can tailor your analysis and reporting to meet your specific business needs. Gain actionable insights and make data-driven decisions more efficiently.
LEARN
ITERATE AND IMPROVE MARKETING PERFORMANCE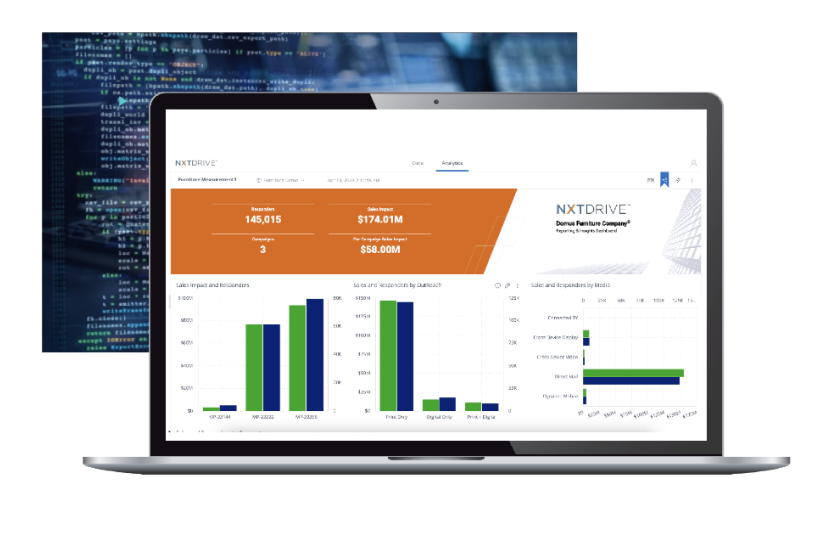 One Partner. One Solution.
NXTDRIVE helps you navigate the crosscurrents and find the right signals in the noise. Power your data strategy while future-proofing your marketing strategy.
Ready to learn more about what NXTDRIVE can do for your business?


Check out our latest thinking on the biggest issues facing marketers today.