Customer trust has always been the bedrock of financial institutions, but that trust has eroded in recent years, according to a study by EY. Most customers consider product features, service, and security the most critical factors driving their trust.
However, the same poll reveals that many also consider sustainability and environmental friendliness, diversity in bank leadership, and community involvement as essential features. Financial institutions should strive to meet the needs of their socially conscious customers to succeed in an economically challenging environment.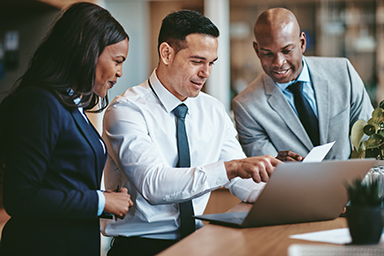 Your customers care deeply and they want you to do the same
In our 2022 Financial Services TrendWatch report, consumers ranked community, civic involvement, and social responsibility high on their list of priorities.
66%

say it is essential their financial institution has a role in the local community

54%

are more likely to be loyal to an environmentally responsible brand that follows sustainable and ethical business practices (millennials ranked this second in importance)
These results are consistent with other Vericast research, which reveals consumers are very socially conscious and deliberately purchase from brands they consider ethical and environmentally friendly. In fact, almost 50% are willing to pay more for sustainable products.
People care deeply about values and expect brands they support to do the same.
According to our report:
52%

say it is vital for them to buy from companies whose values match theirs

54%

are more likely to be loyal to a brand that communicates its efforts to be environmentally responsible or has sustainable and ethical business practices (72% of millennials, parents, and millennial parents say so).
Banks and credit unions are under consumer pressure to stay actively engaged in improving their community and the environment. Otherwise, they risk losing business.
What financial institutions should do
Unfortunately, social consciousness is not a high priority for many financial institutions. The Financial Services TrendWatch report reveals a chasm between what consumers want and what institutions consider important. While consumers rank community and civic involvement second in importance and social responsibility third, financial service marketers placed local brand awareness fifth and social and environmental responsibility last.
Financial institutions have long adopted corporate social responsibility practices, but they need to do a better job of communicating them to their customers. They can learn from retailers that excel at making an emotional connection, delivering value, gaining trust, and demonstrating environmental and social consciousness:
Make a meaningful social and environmental impact. Financial institutions should understand what people care about and remain active in the cause for change. People have a stronger emotional connection to brands that do this.
Get involved in the local community. Giving back to the community and helping distressed communities is even more important to people than environmental stewardship and cultural diversity. Support local charities and arts organizations, sponsor local events, donate to local causes, volunteer time and resources to show you're invested in the communities you serve.
Be a champion. Be sure your brand message reflects your target audience's ideals and will resonate with their beliefs. But it needs to be authentic to your institution's beliefs and true to your brand. Show that it's more than just a message because how you live out your stance is what matters most to consumers.
Learn more about this and other consumer expectations and key industry trends. Download the 2022 Financial Services TrendWatch report.